Papercraft
Books for drifting off to sleep and rising in the morning.
A pop-up book with pencil and watercolor illustrations.
A video of the complete pop-up book.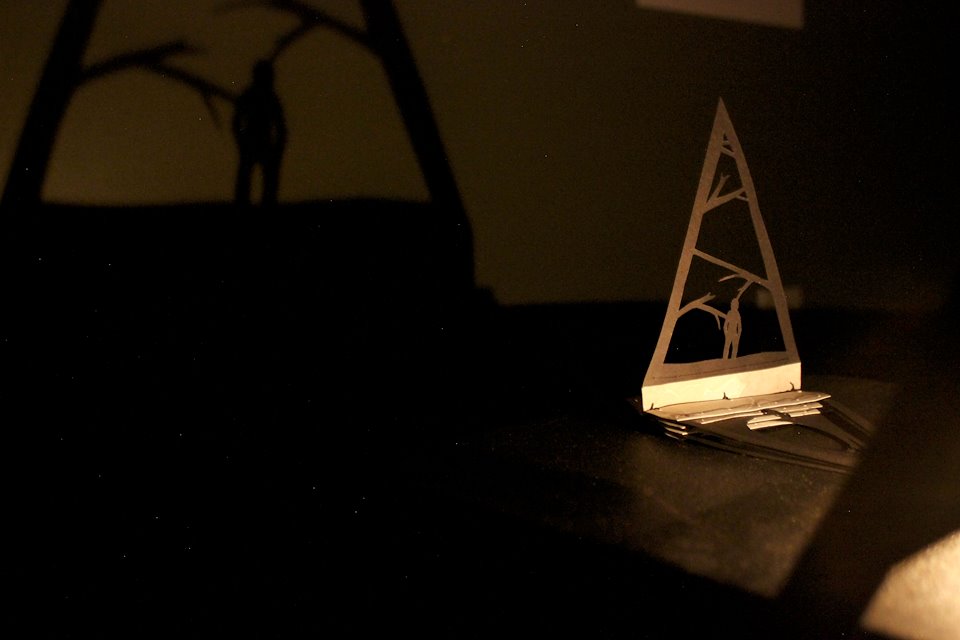 A book of shadows using cut paper and thread. The pages create shadows and can be shown individually or mounted on top of one another.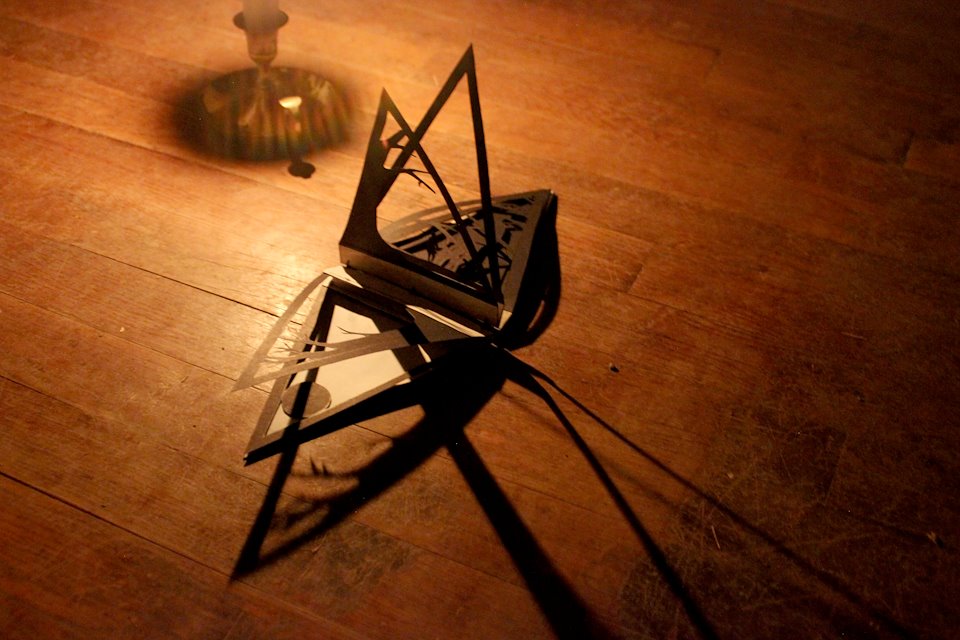 A video of the complete shadow book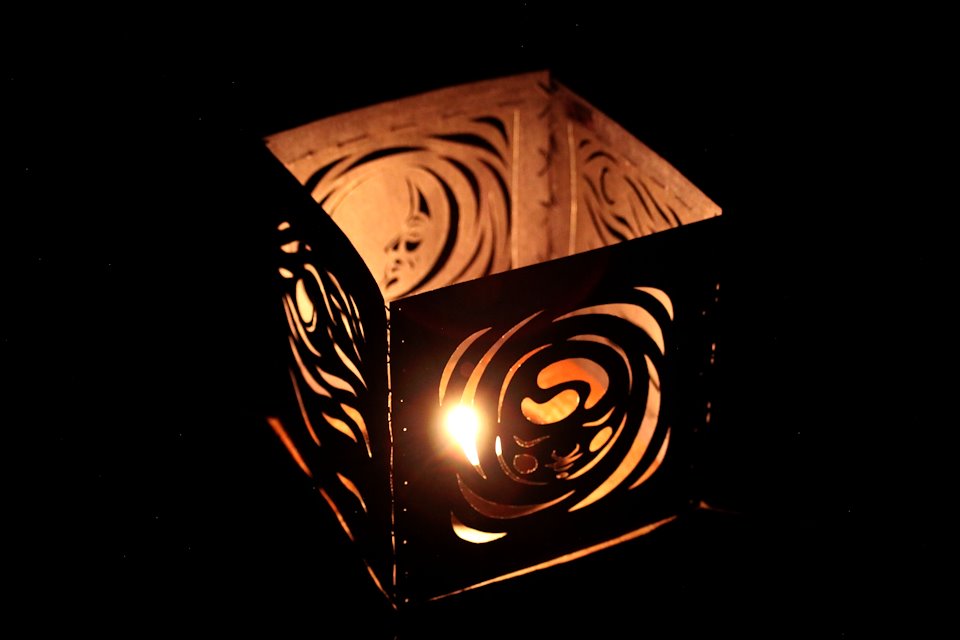 A lantern made from cut paper and waxed thread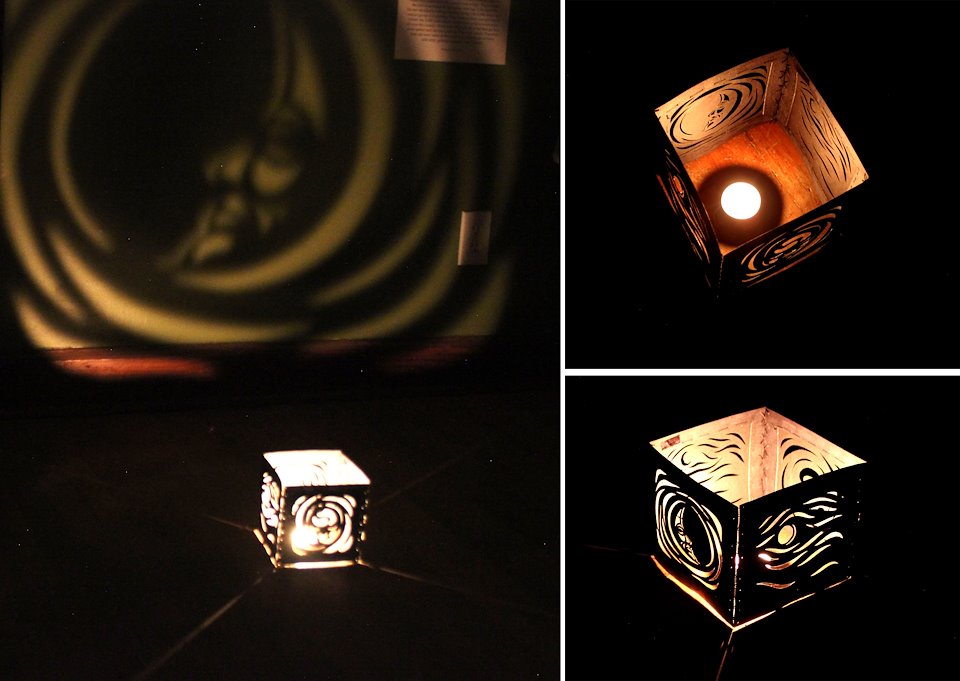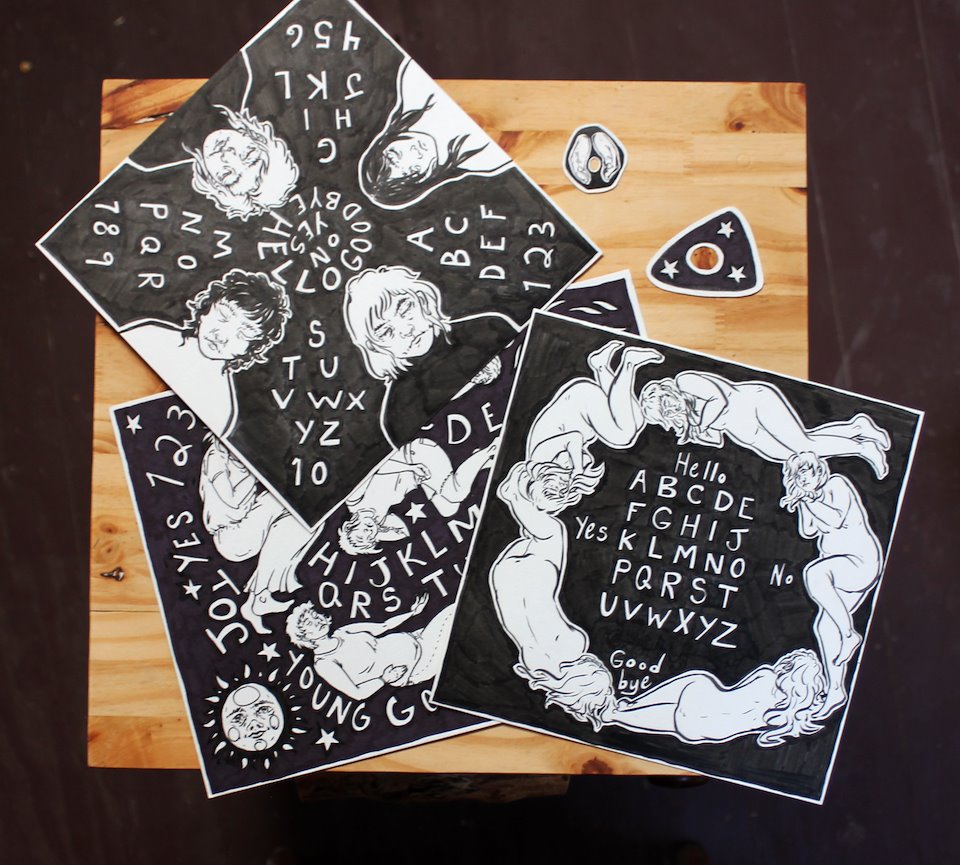 Books without threads or staples. Only plant stems are used to bind these books together.
paper puppets, Women live in the mountains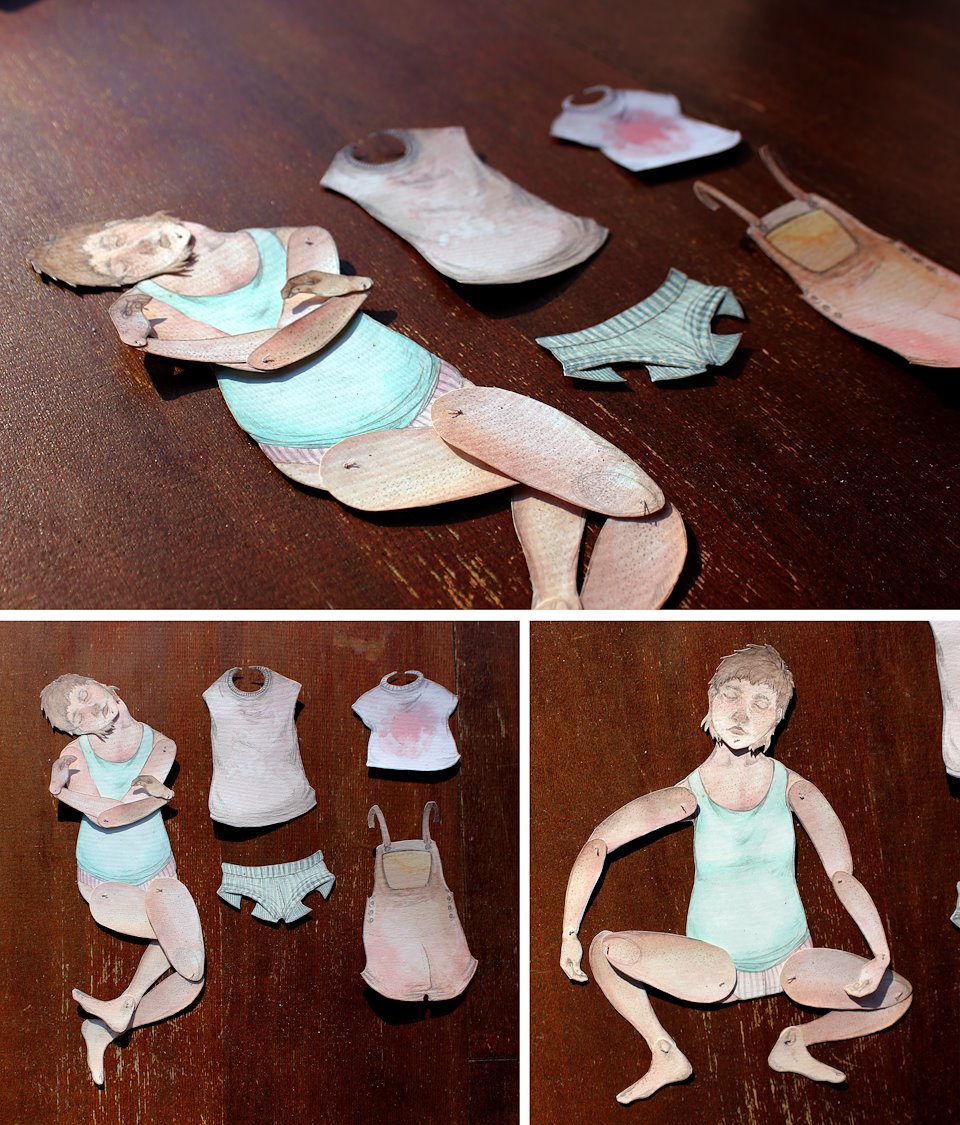 A queer paper doll and puppet, dealing with discomfort and presentation